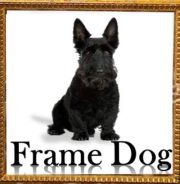 Framedog is your home for great custom made picture frames and ready made frames as
well as unique mat designs.

Stop by for our free estimates, large frame samples and a great selection of posters and framed art.

Phone: 920-650-5912

186 W. Main St. Whitewater, Wisconsin 53190

FrameDog is now located in Quite Hut Sports in the basement.